Let's light up your conference with me as the keynote speaker.

As an alumni of Goldman Sachs 10,000 women program, Shubham manages high-stake projects, providing strategic counsel to Fortune 500 clients, C-suite executives, elected officials and non-profit organisations in the areas of digital transformation.
Shubham is a passionate advocate of women empowerment, LGBTQ+ representation, and diversity in India's digital ecosystem, and is a UN Ambassador for Girl Up India initiative. She has been named as one of the Women Economic Forum's Women of Excellence in 2020 for her work towards women empowerment and equality.
As the State President of the Karnataka Digital Consultancy Council, Shubham is actively involved in building the country's largest Chamber of Commerce & Industry for women, and drives thought-leadership and gender diversity through this industry platform by bringing together the most senior female leaders in digital marketing, advertising and communications.
On the global stage, Shubham represented India at the United Nations' Global Young Leaders Summit in Shanghai and Washington D.C respectively, and is also a TEDx speaker.
Shubham is also the founder and editor-in-chief of Fifty Shades of Gay (FSOG), India's premier portal supporting, nourishing and championing LGBTQIA equality across Asia Pacific.




Brands Shubham Has Helped.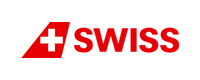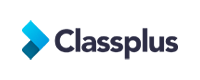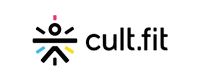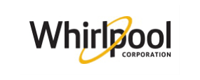 Want to launch your business? Land new customers? Or just blow up your personal brand? I can help. In countless ways.
Email
Marketing
Helping brands and organizations identify and solve their marketing needs and challenges by:
Website & App
Development
Personal Banding is most useful for:
Business Owners & Entrepreneurs
Team Leaders
Aspiring Professionals
Organizations
Personal
Branding
Personal Banding is most useful for:
Business Owners & Entrepreneurs
Team Leaders
Aspiring Professionals
Organizations
Digital
Marketing
Working with clients across industries and regions to build diverse leadership teams by
D&I Talks
Recruitment
Trainings
Growth
Strategy
Helping brands and organizations identify and solve their marketing needs and challenges by:
B2B
Growth Hacking
Personal Banding is most useful for:
Business Owners & Entrepreneurs
Team Leaders
Aspiring Professionals
Organizations
Instagram
Growth Hacking
Working with clients across industries and regions to build diverse leadership teams by
D&I Talks
Recruitment
Trainings
Working with clients across industries and regions to build diverse leadership teams by
D&I Talks
Recruitment
Trainings

The Great Indian Taboo: Sex Education |  TEDxEicher